Smart Home & Office Security Door Lock
Unlock by Phone App, Bluetooth, Key and Fingerprint
Intelligent Fingerprint Lock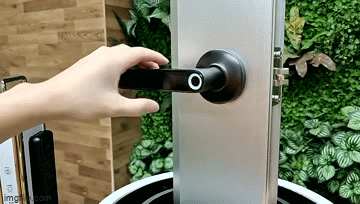 Why Our TouchID Lock is the best?
Normally open mode or automatically lock mode can be set according to different use scenarios.
Precise coverage of the old spherical keyhole.
<0.001% Recognition rate of false, <0.01% Boomed from, <0.5% Recognition speed.
Use this text to describe what makes your store stand out from others and why customers should buy from you.
Hidden in the side key port, easy to unlock. 365 Days Of Strong Endurance Low Electricity Remind
Powered by four AAA batteries 
Built-in chip to obtain real-time electricity information. Effective presentism pf power failure.
You can easily install and use
Our customer service will be happy to help you.